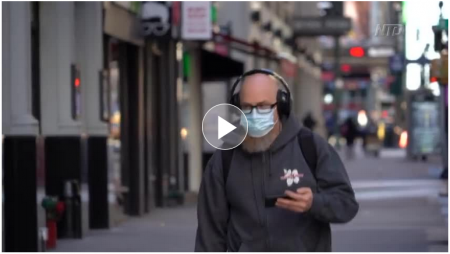 When New York City's economy fell due to virus lockdowns and restrictions, its tourism fell along with it.
This year, around 22 million trips were made to New York City, a third of the 66 million trips made by domestic and international travelers in 2019.
And according to NYC & Company, it won't be until 2023 when tourism goes back to pre-pandemic levels.
President of Pyramid Real Estate, Peter Gray, said, however, that the recovery is going to be a lot faster.
"We can't possibly account for the amount of pent up demand. Everyone I'm seeing, everyone's stuck in her home, everyone's going crazy, we're all dying to travel."

Gray said that when it comes to New York City, tourism outpaces GDP by .5 percent.