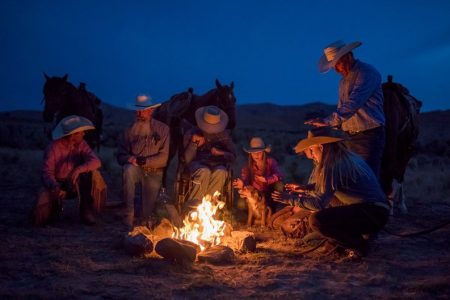 People often say, "If these walls could talk…", when considering the variety of experiences that a room has absorbed over the years and would now relate if it only could. But while talking walls are a purely hypothetical construct, property managers can speak—and do—about the wide array of experiences they'd gleaned over the years while working with condos, co-ops and homeowners' association. The Cooperator reached out to many managers in various markets—including some inspiring, funny, silly, and just plain strange ones–in an effort to learn what stands out to them from their time spent in the trenches.
Entertainment News
Everything is more interesting when a bona fide celebrity is involved!
"A co-worker used to get recurring phone calls on an emergency line along with emails from a woman who insisted that Jada Pinkett Smith was stalking her, and talking to her from inside the walls and closets of her condo," relates Barbara Smith, Executive Director of Access Property Management in Flemington, New Jersey. "This woman insisted that it was the obligation of the manager to evict Jada from the condominium, because she was entitled by the documents to the quiet enjoyment of her home."
Of course, not all celeb encounters are completely insane; some managers are just left in awe.
"On one of my first few days in a new position at a downtown high-rise, I had the pleasure of meeting one of the building's more notable residents, who had been a fixture in my nightly life for quite some time," says Diane Esmael, a property manager with FirstService Residential in Chicago. "I was starstruck at first, but was really trying to play it cool. We were riding up in the elevator and she introduced herself, which she did not need to do – and I stiltedly said, 'Wow, it's a pleasure to meet you; I watch you on the TV news all the time.' She just chuckled and told me that everyone on the board was excited that I had started working at the property. A few days later, she was placing some recycling in our dock area, and I was coming out of my office. She called me 'Di,' the nickname my friends use, and complimented the dress that I'd been wearing. I shared this with everybody I came into contact with, and my husband would laugh and tease me about my 'new best friend.'"
The Weird and the Wild
Occasionally the weird happenings in a condo or co-op can bend toward the gross.
"I once had to notify a unit owner that her neighbor had bed bugs," recounts Edie Davis of Maine Properties in Scarborough, Maine. "So I ask the neighbor if she'd noticed any, and her response was, 'Oh yeah! I had about 60 black bugs in my bedroom, but thought they were just ticks!' I couldn't even make that up if I'd wanted to!"
Plumbing-related snafus can often prove embarrassing for a manager on-call. "I took over an older classic condominium building, and I'd not even met the board before I encountered a major plumbing emergency not 24 hours into the job," recalls Janet Nelson, a property manager and community relations coordinator with Cagan Management Group in Skokie, Illinois. "I had to send them an email introducing myself that basically said, 'oh by the way, I'm digging a trench in the front yard because your clay sewer line just collapsed. Please don't be alarmed when you get home tonight.'"
In other instances, a manager can stumble into an old-fashioned fish-out-of-water story.
"An owner once called our company in a panic," says Kurt Kojzarek, a senior relationship manager for Property Specialists, Inc., in Rolling Meadows, Illinois. "All the trees in her community had apparently come down with a strange disease that was causing the leaves to change color and fall off. She felt that we needed to hire an arborist to investigate our tree situation before things got worse. It turned out that she grew up in Florida, and had never experienced autumn!"
And Julie Palma, a principal with Patrician Associates in Nutley, New Jersey, recalls a pair of twins who were on a shared wavelength with each other, and nobody else. "They seemed as if they stepped out of the classic movie Arsenic and Old Lace," Palma says. "If you met them face to face, they seemed as normal as anyone, but over the phone, they were clearly from a different world. They would whisper things like, 'Did you know that there are two dead bodies in the unit next door? Aliens have taken over their bodies and are transmitting through the complex. The lives of our neighbors rest upon you.' One conspiracy would keep them busy until the next came along. But it's all in a day's work for a property manager!"
Person to Person
Oftentimes, it's the specific interpersonal relationships that stick with a manager, whether for good or ill.
"Being on call 24 hours per day, seven days per week makes a manager's downtime exceedingly rare, and as such, we cherish it when we get it," admits Keith Heuberger of Villa Management in Lincolnwood, Illinois. "For this reason, I hesitate to give out my personal number unless absolutely necessary. In my early days as a manager, I was handling a number of emergency calls pertaining to ice dams and frozen pipes over a weekend. I mistakenly dialed out to a flood-addled homeowner without blocking my personal phone number, and they called me there several hours later. I was busy with the emergencies, so I answered and immediately explained that I'd used my personal number only by accident, and asked that he delete it, explaining that we had an emergency hotline/call center with staff who triage calls which were then forwarded to me. After all of this explaining, the homeowner said that he was just calling to thank me for all my hard work and offered me free tickets to a Chicago Bears game. We both laughed."
Sometimes inspiration can come not from owners or residents, but a coworker.
"One of my greatest achievements as a manager is pushing people to be more than they thought they could be, helping them become of far greater service to our clients than they imagined they'd ever could, and giving them the skills and courage to assist another human being; to hold that person's hand through a major and tumultuous life event," relates Peter Gray, President of Pyramid Real Estate Group in Stamford, Connecticut. "I had an employee who was failing for a variety of reasons, but, through my coaching sessions, she became part of our all-star team."
Of course, a manager will occasionally have an experience with a vendor that is less than pleasant. "I guess everything is relative in property management," says Eileen Andersen, a property manager with Community Specialists in Chicago. "I had movers come to my building and, due to their inexperience working in a high-rise, they failed to pay attention to the sprinkler head, knocking into it with a couch. I come around the corner and it was as if a fire hydrant was spraying from the ceiling. The mover just stared dumbfounded as the floor flooded. So I ran and grabbed a big plastic garbage can then sprinted for the shut-off valve. I started to stress out over the flooding, but then I looked back on a prior time managing a building in New York's Battery Park that was directly hit by Superstorm Sandy. This was no superstorm… just a knocked sprinkler. So I pushed forward and took care of it!"
And Daniel Dermer, President of Dermer Management in New York City, relates a relationship with an employee that spans decades:
"Laurie Duke was my boss' secretary at my first job. She was often treated as if she were disposable, but it didn't take a genius to see her value. She took her work personally, which translated to her caring about people. She wore her heart on her sleeve. So when I opened Dermer Management, I ran to find her, and she's basically run the place for the past 25 years. I can be demanding and sometimes lose sight of my fortune with someone so talented, loyal and dedicated to my business. With trust comes peace of mind, and that's worth its price in gold.
"But ten years into her working for me, Laurie required open-heart surgery," Dermer continues. "She brought joy to our tenants, but her health had declined such that she could no longer walk even a block in New York City. It was tough to watch, but the time had come for us to switch roles. We flew to Wisconsin for a 12-hour operation, only to see it fail, which eventually led to Laurie receiving a heart transplant. When death hover so close, conversations get deep, and tears are shed. Laurie had become my family. And she still wear her heart on her sleeve, even if it's the heart of her donor."
Moments of Inspiration
Memorable moments can arrive from out of the ashes of a tragedy.
"A few years ago we had a flood and a fire that resulted in the evacuation of and loss of occupancy in a good-sized residential building," recalls Christopher R. Lanni of Secure Residential Services in Concord, Massachusetts. "We worked to secure the building, assist residents with alternate housing, tried to negotiate with the fire department to let us escort residents in gathering their personal items, like medications. We facilitated vendors for needed repairs and restoration, worked with insurance folks… really one million tasks. It was a huge challenge for the property's staff and we had to get really creative to address the diverse array of needs. The most memorable request came from a resident who frantically let us know that he had 1,500 pounds of bison in a freezer that was starting to thaw, and would soon become a huge problem. Some stuff clearly does not fit into a written policy, procedure or response plan."
Finally, Doug Weinstein, Vice President of Property Management Group, Inc., which has offices in New York and Florida, shares his saga of fire and its aftermath:
"To me, the best thing about this job is taking a disaster and making things right again. For instance, we had a building that was greatly affected by a tremendous fire next door. This was in Brooklyn Heights at the St. George Towers, and was, up until 9/11, the largest fire response in New York City. It went to 18 alarms. And I was there for two weeks, sleeping in the office, trying to get residents back in their homes. This is the difficult but rewarding work that makes this whole job doable. And we're still with that building today. A big building catastrophe is what separates the men from the boys. There's nothing quite as satisfying as responding to an emergency."
The life of a property manager can be many things, but it's rarely dull!
Mike Odenthal is a staff writer/reporter for The Cooperator.