The restaurant sector is booming in downtown Stamford, and much of the growth can be attributed to the development and occupancy of apartment buildings across the city.
Currently Bedford Street and Harbor Point in the city's south end are the leading targets for restaurant developers, according to Steve Matsis, restaurant broker for Pyramid Real Estate Group.
"As long as these established restaurants can continue with their ongoing successes, and Stamford's newly developed apartment buildings can continue to draw the millennial renters – whose generation has been fueling Stamford's restaurant sector –  more restarauteurs will certainly follow, wanting 'in on the action'. After  all, it's better to follow a proven leader than to jump into the darkness of an abyss," Matsis said.
The demand for space had been so great, according to Matsis, that there is little downtown space available.
Matsis cited bottom space at Trump Tower on Broad Street and a few spaces on Summer Street and West Park Place as possible restaurant locations.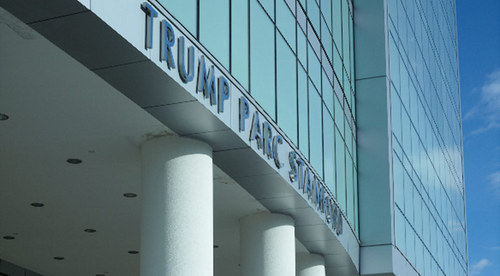 The 3,500-square-foot Trump Tower space, near Wayne's Steakhouse, has a for-rent sign in its window, touting it as an ideal restaurant opportunity.
A Cheesecake Factory is scheduled to open in October at Stamford Town Center.
The Advocate has reported that a lease is being finalized for a restaurant in a 3,000-square-foot space at 59 Broad St.
While the arrival of more restaurants is creating a buzz in the city, it is creating more competition that is making some restarauteurs uneasy.
The boom is in sharp contrast to the late 1980s and early 1990s, Matsis said, when downtown Stamford streets looked uninviting to prospective tenants.
"Bedford Street certainly didn't have the vibrancy or the outdoor dining it does today," he said, "and West Park Place was not desirable at all."